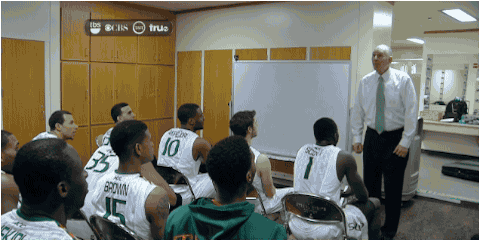 Two big bits of news this morning until JP comes through with today's DMV a little bit later:
1. Our old friend Jim Larranaga seemed to be having a good time after his Miami Hurricanes advanced to the Sweet 16, where they'll play in D.C.
2. George Mason is officially leaving the CAA for the A-10. Good for them, but probably bad for JMU.